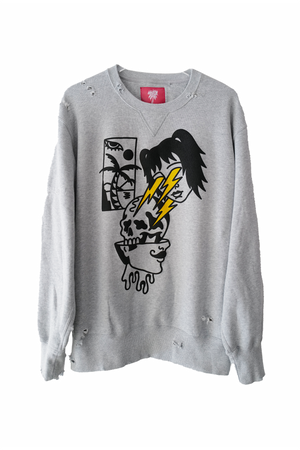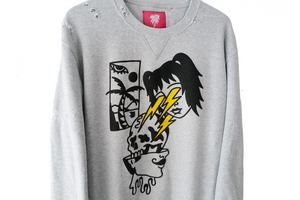 OXYTOCIN CREWNECK
Can't take it back once it's been set in motion.

Design by Matheus Guedes aka @msgink on IG.

-Made in Orange County, CA
-2 Color Puff/Waterbased Print
- 100% Cotton Rib: 82% Cotton, 18% Polyester
-Hand Distressed (The rips and holes are meant to be there)
-French Terry Heather Grey Crewneck Sweater.